Sunrise Testimonials
Testimonials From Some Of Our Many Happy Clients
format_quote
Joanne Warren is so knowledgeable about negotiating your way through the Care system.
Sue G
format_quote
I highly recommend you connect with Joanne Warren as she is an absolute inspiration and leading light in this area and has certainly changed my conversation around death and meeting families wishes.
Mairi T
format_quote
Cant thank Joanne enough, she's quick to respond, very knowledgeable and was very supportive in the stressful situation I encountered. I wouldn't hesitate to recommend Joanne to anyone who needs advice/support in the elderly care system.
Donna F
format_quote
Just want to say a big thank you to Joanne Warren for her help and patience with completing Attendance Allowance applications for my mum. I didn't even know we could claim AA until I spoke with Joanne and I've got some pointers for other things too. A great font of knowledge if you are trying to navigate care for elderly relatives/friends.
format_quote
As our population increases to age considerably and putting pressure on all our social care services Joanne of Sunrise Home Support is incredibly knowledgeable to assist you working through the bureaucracy and complex form filling. If you are having to deal with local authority or care homes whilst coping looking after an elderly relative or friend, Joanne's knowledge as well her sympathetic manner she is an excellent advocate and is fully aware how to work through the bureaucracy etc. When we had a friend who was seriously ill in hospital she was a fount of knowledge when we were trying to find out how to get answers from the hospital at an extremely stressful time. I would want Joanne on my side anytime in the future I need assistance that she can offer and I highly recommend Joanne.
Debbie H
format_quote
Joanne of Sunrise Care Advisers has an amazing knowledge of the elderly care system and provides invaluable help to families in need of expert advice in what can often be distressing situations. Joanne is passionate about what she does and has helped me with information that I can pass on to my Godmother for help with her husband who is terminally ill. I have no hesitation in recommending Joanne.
K Ramsey
format_quote
"I was introduced to Joanne and Sunrise Care Advisers during an incredibly stressful and confusing time. My father had been diagnosed with early onset Alzheimers and was rapidly deteriorating, and unfortunately social services had become involved and were pressuring my family and I into making decisions we weren't ready to make, and they were not listening to us or my father.  
My father was feeling really helpless as he did not trust the social workers and was resistant to any involvement from myself and my sister as well. I was at a total loss as to what to do or who to turn to. Joanne made it clear to him that she was independent and was there to support us all, not to force anything on him. She really got to know him and developed a good relationship so he trusted her judgement and advice. This meant she could talk through options with him which I was not able to do. 
Her thorough understanding of social services and the care system meant that she was able to guide us all through the frequently confusing, frustrating and upsetting system, by attending panel meetings and advising on how to follow through on social services instructions. It was great to know she was always available if I had any questions, or just needed to have a rant! 
We ended up arranging full time live in care for my father. Joanne advised us on the options open to us, from explaining the detail of what we would need to do employ someone directly to recommending and liaising with companies who provided that service. She did all the legwork which took a massive weight off my shoulders and there was no pressure to make a decision. 
I would say to anyone in the same position as I was to take independent advice as Joanne was such a huge help to me and my family. She helped us work through a very difficult time in a calm and professional way and, although my father isn't going to get any better, her advice has meant that the time he has with us will be spent in the way that he wants."
format_quote
"As a Professional Estate Planner, I draw up Wills and Lasting Powers of Attorney and assist with other aspects of planning what will happen to a person and their estate either due to illness or death. Doing this, I get to know my clients and their families well. This means that there are times when sadly, due to ill health, the family will contact me to ask if I am able to advise them on the complex system of health and social care for older people that exists in this country.  This is where Joanne at Sunrise Care Advisers is able to offer valuable support to my clients. I know that it is not easy to find high quality care either at home or in a residential setting or to understand the various funding options that may be available. I also know that I can trust Sunrise Care Advisers to provide excellent, independent advice in an honest and compassionate way to my clients and have no hesitation in referring them to her and her team."
format_quote
"Just to let you know I received confirmation yesterday that dad has been awarded the Higher Rate of Attendance Allowance.  We have moved him to a new home as well (one of the ones recommended by Sunrise Care Advisers) and are just getting him settled in.  Many thanks for your help in completing the forms, I would probably still have the form on my kitchen table if left to me!"
format_quote
"My father and I had reached a point where we didn't know what to do, we had watched my mother decline rapidly over a 2-week period and this took us by complete surprise. We literally could not work out what our next move should be. I then had a brainwave and remembered that Joanne Warren is a member of my Business Club and a specialist in this area so I immediately phoned Joanne and she responded quickly even though it was a weekend, after a short conversation we decided to engage Joanne to guide us in how we should manage my mother's situation. That was 3 months ago, and Joanne's help and direction has been invaluable and enabled us to feel confident that we are doing the right thing for my mum. Joanne has a wealth of knowledge. She has been able to provide suggestions and solutions on so many things and without hesitation I would recommend her to anyone who finds themselves in a similar situation to me."
format_quote
"Sunrise Care Advisers provided our family with invaluable support. Following an incident of negligence at a care home involving a family member, we didn't know where or who to turn to. Sunrise offered helpful advice and support – as well as providing in-depth care home research, they advised us on the best ways to assess a care home, which is an absolute minefield! If you or someone you know is in this situation, I cannot advise strongly enough to seek advice and support from Sunrise. A poorly chosen care home will cause you and your family an unbearable level of stress and worry. Sunrise Home Support helped to relieve the strain for our family and, as a result, we have now found a good quality care home for our family member. I really cannot recommend their services highly enough."
Carer for Elderly Parents
GET IN TOUCH TODAY
& see how Sunrise Care Advisers can help you with your elderly relative care needs.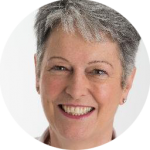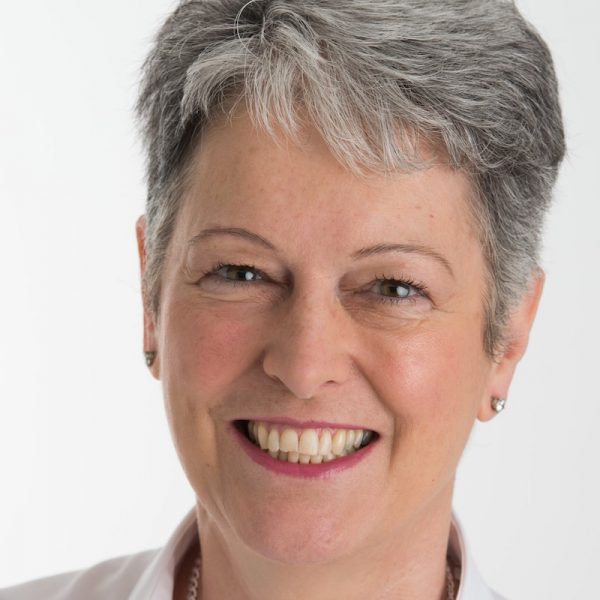 Joanne Warren
Senior Care Adviser
Contact Sunrise Care Advisers